July 31, 2014
Women2Women 2014 - America held its final Informational Webcast on July 30, 2014. To view the archived broadcast please click here. If you would like to download the powerpoint slides, please click here.
July 29, 2014
Women2Women 2014 will be holding our last Informational Webcast on Wednesday, July 30, 2014 at 11:00 AM EST. To view the webcast, please click the button below. We will be taking your questions live! The webcast link will be live at 10:30 AM on Wednesday.
If you are not able to view the broadcast live we will post our broadcast slides.
Times of Broadcast:
11:00 AM Eastern Standard Time
3:00 PM Morocco (Casablanca)
4:00 PM Algeria, Chad, Niger, Tunisia
5:00 PM Egypt, Kosovo
6:00 PM Bahrain, Palestine
July 12, 2014
This August, Women2Women will be celebrating its 9th anniversary. Over 700 young women have attended the Women2Women Leadership Conferences since 2006. Take a look at what some of the Women2Women alumnae have to say about the program here.
July 11, 2014
Women2Women held its first Informational Webcast on July 10, 2014. We experienced technical difficulties during the webcast and the video of the broadcast is not available. The powerpoint of the broadcast is available. Click here to download a PDF of the webcast powerpoint.
July 9, 2014
Women2Women 2014 will be holding our first Informational Webcast on Thursday, July 10, 2014 at 11:00 AM EST. We will be taking your questions live.
April 14, 2014
The Applications deadline is now closed.
Applications are due on May 1, 2014.
Women2Women 2014 - America will take place August 7th - 16th in Boston, Massachusetts on the campus of Wheelock College. Applications are now available online as well as PDF format for both students as well as Teacher/Chaperones.
To access the Student Applications online, please click here.
To access the Teacher/Chaperone Application online, please click here.
Women2Women Interships
We are currently accepting applications online for internships during Women2Women 2014.
For more details about the internship availability and the online application, please click here.
To download the PDF Internship Application, please click here
December 2012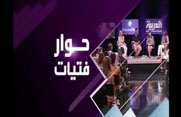 The TRG and Al Arabiya joint production, "Women's Chat," produced this past July, recently aired on Al Arabiya television network in the North Africa/Middle East region to high ratings and rave reviews. The program focused on the 80 young female leaders participating in the Empower Peace young women's leadership program, "Women2Women." The Al Arabiya network has a viewership footprint of over 23 million people. To watch the "Women's Chat" program, please click here.
November 29, 2012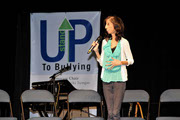 Empower Peace produced the second annual STAND UP program. STAND UP was created to educate, motivate and empower young people to actively promote positive social change and combat bullying in their schools and communities. The second annual Stand Up Rally took place on Thursday, November 29, 2012 with more than 5,000 middle and high school students and teachers representing over 165 schools coming together at the Tsongas Center in Lowell to take a stand against bullying. Stand Up 2012 was the largest anti-bullying rally ever conducted in the US!
November 2012
Women2Women 2012 alumnae have been reporting in to us on the status of their action plans. Each year the young women that attend the program are asked to develop an action plan that they will continue to work on upon returning home. The action plans range from programs on women's rights, education, women's portrayal in the media and health care.
July 2012
Women2Women 2012 was a tremendous success. Over 75 young women leaders from Europe, Asia, Africa and North America participated. The conference took place from Saturday, July 7 to Sunday, July 15, 2012 at Wheelock College in Boston.
This year we welcomed participants from Algeria, Bahrain, Chad, Egypt, Iraq, Israel, Kenya, Libya, Morocco, Saudi Arabia, Spain, and the United States of America.